The United Kingdom is considered as the second most popular destination for international study in the world. More than 40,000 international students come to the UK every year. The United Kingdom has built a world-leading education system. Many countries in the world follow the higher education model of the UK.
You will find a number of prestigious Universities and colleges in the United Kingdom, and these universities offer thousands of different attractive courses for international students. The UK has been an ideal destination for students for many years, and has more than a million international students from different parts of the world.
Why study in the UK? That's an important question. There are many reasons why you should consider the United Kingdom for your higher education. It can be a life changing decision for you to study in the UK, so for your convenience we have discussed all the major factors in detail. It is the best study in the UK guide for you.
International Recognition
Studying in the UK can be the best decision you can make in your life because of the enormous academic benefits. If you successfully complete your educational degree from the UK then your degree will be recognized and respected all over the world. You will have plenty of options available for your professional career. We have opted to provide this University Visa Help page for anyone looking to learn in the UK from overseas.
UK universities are recognized all over the world due to academic excellence and a challenging environment.  The academic standards are very high in these universities. The quality of education will boost your potential to get good salary jobs, and build a strong foundation to meet the modern challenges.
Diversity in Educational Courses
The UK has many higher education institutes. All the universities and institutions have opportunities for foreign students, and these institutes in the United Kingdom offer over 50,000 educational courses, in more than 25 subject areas. Many universities offer their students to choose different elective courses in a degree program, which suits their interests.
The UK universities offer courses, which are shorter in period and cost less tuition fees as compared to other countries. Oxford and Cambridge universities are the most famous institutes in the world due to their high quality education but there are many other universities in the United Kingdom, which offer top quality education.
Great Place to Live and Study
According to a recent survey, London is the number one best city for international students in the world.  The research was carried out on the basis of different indicators such as affordability, international student's views, desirability, education standards, university ranking. There are four more cities from the United Kingdom in the list including Sheffield, Liverpool, Bristol and Leicester. The United Kingdom consists of England, Northern Ireland, Scotland and Wales. It is a great place to live and study for international students.
For people looking to study in Wales, we highly recommend Bangor University

Find out more here:  https://www.bangor.ac.uk/international/
For people looking to Study in England, we recommend Cambridge University.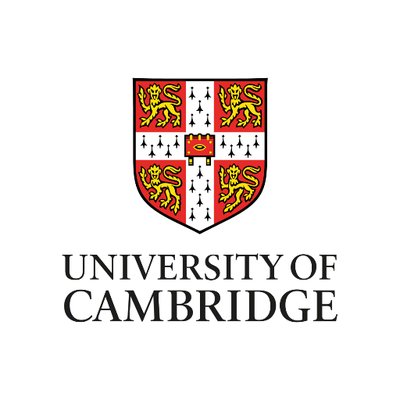 The United Kingdom is a multicultural region, where you will find many different cultures, faiths and languages. You will get a chance to meet different people from all around the world, which will be a great experience for you. The country has one of the most efficient transportation systems, so you don't need to worry about traveling.
Advance and Modern Learning Environment
Over the years UK institutions have adopted advanced and modern learning techniques. These institutes execute different assessment methods to evaluate their students, which not only enhance the subject based expertise in students but also groom the personality of students to become an independent educator.
These institutes use a practical teaching approach, which makes the teaching extremely relevant to the relevant field. These practical teaching and learning techniques boost the experience and expertise of the students in their relevant industry.
English Language Skills
The United Kingdom is the home of English language. English is an international language, and more than 65 countries in the world use English as their national language. Over one billion people speak English language, and 80% of the international institutes use English language as their medium of learning.
By studying in UK's universities, you will be able to develop the expertise in English language, which will create more opportunities for you in your life. By learning English with British accent, you will become an attractive choice for employers.
Graduate employ ability
According to QS Graduate employ ability ranking 2019, top universities in the United Kingdom have the highest graduate employ ability in Europe. More than 90% of fresh graduates from UK universities find jobs quickly through the world's top employers. The graduate employ ability of the UK creates a great attraction for the international students to come and study in these institutes.
Cheapest of the Big Countries
When a student decides to study abroad for a higher education then he has three options in front of him including USA, United Kingdom and Australia because these three countries have the world's top ranked universities, and provide a quality education. If we compare the Universities tuition fees and other living expenses of these three countries then the United Kingdom has the advantage of the cheapest living expenses and university charges.
The tuition fee of institutes in the UK are less than the USA and Australia. The average tuition fee of universities in the UK is less than £10,000 but the average tuition fee in the USA and Australia is more than £12,000. If we compare the living expenses of the top three favorite destinations then the UK also has an advantage of less living cost in the country as compared with the USA and Australia.
Multicultural Atmosphere
The United Kingdom has a multicultural society. You will find different cultures and religions from all around the world in the UK. The country has regional, cultural and religious discrimination laws, and provides equal opportunities for all. You will find people from different countries, cultures and religions living in the same city, which is very hard to see in other Countries.
The diversity is not limited to cultures and religions, you will also find restaurants and food outlets, which offer food from different countries. You can also explore new tastes and dishes of different countries in the UK. The diversity of the teaching staff is another reason why international students feel at home in the UK. Almost 40 percent of the academic staff in different universities are from foreigners, which is very helpful for the international students.
Work opportunities
No matter which university you choose to study in the United Kingdom, you will have to meet the expenses like living expenses and transportation costs, but you don't need to worry about that. If you choose to study in the UK then you will be permitted to work while studying. During your degree, you will be allowed to work part-time up to 20 hours in a week, which is sufficient for you to cover your monthly living expenses and transportation charges.
Doing a part-time job during your studies will boost your learning skills, and prepare you for a professional career. After completing your degree you can avail a full-time job opportunity in the United Kingdom. To avail this opportunity you must have an offer from an employer in the UK, and you will also have to fulfill a certain minimum salary condition. A UK degree will definitely help you to get a suitable job with an attractive salary.
Once you get settled with your job inside the United Kingdom then you can switch your visa status, and apply for permanent citizenship. Again you will have to meet certain conditions to get permanent British citizenship such as minimum salary and years of stay in the UK.
Health Care Benefits
The country has an organized national healthcare system, which will reduce the cost of your healthcare. If you are an international student and have a Tier 4 student visa, and you are doing a degree program for six months and longer then you can avail the medical facilities with the National Health Service of UK. You will have to pay £150 per visa year for your health surcharge while submitting the visa fee.
Being entitled for the NHS, international students can receive all the medical benefits just like a UK citizen. You can register with a General Practitioner, and become entitled for emergency treatment, psychiatric treatment and diagnosis of the diseases without any additional cost.
A Gateway to Europe
If you are a travel enthusiast and love to visit different places then the United Kingdom is the best place for you. Being in the United Kingdom, you can travel to Northern Ireland, Wales and Scotland to learn about different cultures and lifestyles. As a student, you will receive a special discount on train fares.
The UK is a gateway to Europe, and you can use public transportation to travel to Europe. The Channel Tunnel is the route which can take you to Europe in a few hours. You don't need an additional visa for the European countries, you can get public transportation passes for the European country quite easily. During your weekends and long holidays, you can explore all the European countries.
Large International Student Population
The United Kingdom is one of those countries who welcome the international students, and provide them all the modern facilities and equal opportunities to excel in their career. The UK universities are the most favorite choice of the students from all over the world. The country has a large foreign student population.
According to the latest figures from the UK's Higher Education Statistics Agency, there are currently 485,650 international students studying in the UK. 342,620 international students came from outside Europe, and 143,025 students are from the European Union, excluding the United Kingdom. With a large number of international students, chances are you'll connect with like-minded people from around the world.
Easy Visa Policy
You must need a valid student visa to study in the UK if you belong to a country outside the European Union. It is not difficult to get a student visa in the UK, and the process and visa policies are quite flexible as compared to other countries like the USA and Australia. The student visa for International students is named as Tier 4 visa, and it is divided into two main categories.
One is Tier 4 (General) for adults and the other category is Tier 4 (Child) for children from age 4 to 16 years. All the top level Universities and institutes have the status of Tier 4 sponsor which allow them to give admission to the foreign students.  
The application fee for the student visa is around £335 per an applicant which is low as compared to other countries. You should apply three months before the commencement of your course. In some countries, the immigration regulator may call the applicant for an interview to know if the student is genuine, and want to pursue study in the UK.
If you are from Switzerland or a European Union country then you don't need a student visa to travel and study in the UK. Since the United Kingdom has announced to leave the EU, there are some minor changes in the immigration policy. If you are from the EU country, and you arrive in the UK before 1st January 2021 then you will not need any visa for studying but if your course is longer than one year, and you plan to stay longer than 1 January 2021 then you will have to apply for the EU settlement scheme, which is free to apply.
Things you should do while traveling to the United Kingdom
Coming in the United Kingdom as an international student is quite easy but living in the UK can be a little daunting for you if you don't prepare yourself for the upcoming challenges. If you are an international student in the UK then you need to consider a few important points before making the leap.
The first thing you should do is to make sure that you have the funds available for your degree and living expenses. If you are a European Union student then you are eligible for student finance, and your fee will be equal to a British citizen, but students from outside the EU are not eligible for any loan, and they will have to pay a much higher fee as compared to British citizen. UK universities also offer international student scholarship programs, and you can try your luck for these scholarships.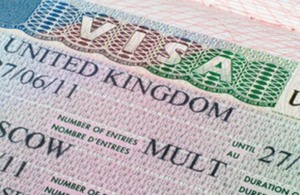 You might need a valid student visa to study in the UK. If you are from EU countries then you don't need any student visa, and you can travel and study in the United Kingdom using your passport only, but if you are a non-EU national then you need a valid student visa. You should apply for a student visa at least three months before the start of your course.
Here is a handy Student Visa Application form from one of the most reputable Universities in the UK, namely Bangor University.
Arrange Your Accommodation
You should arrange your accommodation before you land in the UK. You need to contact your university for the accommodation. Most universities offer hostel accommodation for the international students, and if for some reason you don't want a university accommodation then you can also rent a room from a private landlord.
Figure out public transport
As an international student you will have to travel a lot in the United Kingdom. It is advised that you should figure out the public transport system in the country, which can save hundreds of pounds for you. The UK has a local bus service in every city, which can provide you a convenient way of traveling. These bus services offer many fares and student bus passes, you can avail these facilities to save money.
As a student you will be allowed for part-time work to cover your living expenses. Students from the EU countries have no restriction on their working hours, and they can work for as many hours as they want, but the international students from outside the EU countries have restrictions, and they can only work for 20 hours in a week. If you work more than 20 hours in a week then the immigration department can take legal action against you.
Conclusion
The UK is one of the most popular countries in the world for international students. You can choose one of the top universities in the world, where you will get advanced education in a modern environment. While studying in the UK, you don't have to worry about the recognition of your degree as it is accepted by employers all over the world. Studying in the UK will definitely be a life-changing decision.